Website Designer in Airoli
Finding a good website developer is already a challenging task, and that too being in Arioli in Navi Mumbai makes it even harder. A good website designer in Arioli is rare even though the need for the same is vast in this part of metropolitan Mumbai because of the large number of MNCs and local business firms operating in the area. And living in the age of the internet, having a great website that captures the attention and interest of the target audience is imperative to the growth of any such organization or business.
That is precisely where we, Wrebb Digital Solutions, step in—providing the best-in-class web-designing, web development, and web maintenance services to such growing businesses that help them engage most effectively with their target group of people.
The top priority of the modern-day creative websites designed by our expert team of web designers is user-friendly and easy to navigate. While at the same time generating interest in prospective visitors to initiate a positive business conversation.
Wrebb Digital Solutions knows how to deliver; our indispensable mantra of providing exactly what your business needs to grow and keeping strict adherence to deadlines is what sets us apart from any other website designer in Arioli. At Wrebb, we create web pages for our clients that are aesthetically pleasing and carry content imbued with the same values that the brand being represented itself strives towards. Thus, affecting the psyche of visitors and seamlessly transmitting the standard and value of your business.
Being a website designer in Arioli and providing our services all over metropolitan Mumbai, we know exactly who our valuable clients are. Responding to their particular needs, and filtering out what type of website is required to grow their business most successfully, is our fundamental priority. Making easily navigable websites with a design that induces visitors' interest to use it to find out what they are looking for is what we specialize in and are also known for.
Our team of expert and creative web developers is appropriate for blending your business needs and their creativity to yield websites that help your business grow online—also using their knowledge to increase the SERP ranking of the website. Along with that, we have invested in creating a highly efficient customer support team keeping in mind how important it is to have an excellent working relationship between our valuable clients and us.
The Expert Quality Web Development Services we provide
Setting the standards as the best-in-class web development service providers, this website designer in Arioli employs modern solutions. It provides creative solutions that will leave you with a delightful experience and make you come back to us for any such future assistance. The areas we expertise in- 
Wrebb specializes in creating alluring websites which attract potential customers into an engaging conversation while setting proper values and standards of your brand on the digital platform. Creating neat and to-the-point aesthetic websites that communicate your brand's goal to your potential customer is a walk in the park for our knowledgeable team of web designers.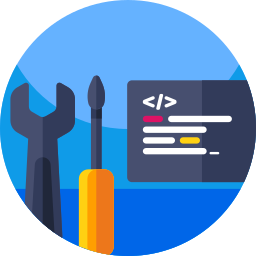 Proper web development so that it stays among the top SERP ranks is not an easy task. But thanks to our SEO specialists who make it possible effortlessly and help create maximum traffic to your website. Thus, your prospective customers know exactly where they have to look for what they are asking.

Rest assured and let our highly skilled team of developers walk their way through your delivery's technical aspect. From the development and updating of your e-commerce website to consultation and solution, we take care of everything on the digital stage. All you have to worry about is the manufacture and packaging of your products.
At Wrebb, we specialize in taking your business to new heights on the online market and giving it a unique identity among the target audience with highly enhanced and advanced web solutions. Get in touch with us to share your business an upper hand in the digital race.