Website design agency in Navi Mumbai
Finding a website design agency in Navi Mumbai is easy; after all, the rapid urban development and a boom in surrounding businesses have made Navi Mumbai a lucrative place for everyone to work and live in. But the firms in the city are in a rush to capture as much market share as possible. And in the wake of getting ahead of the competition, your business needs a unique identity and reputation, which is not possible without a business website. But most of the web designing agencies, being incompetent, fail to deliver what it takes to propel your business online. That's why you need Wrebb, a proficient web designing and web development company in Navi Mumbai.
At Wrebb, we understand that a proficiently designed website not only acts as the face of your business but also helps you generate business leads and reach more prospective customers. We design, develop, and optimize your website effectively to attract more visitors, which in turn increases lead generation and conversion. Our website design agency in Navi Mumbai caters to a vast international clientele that has different business needs and target markets. With years of experience that Wrebb has acquired over a very long time, you have the privilege of availing of world-class services and top-notch assistance & support. 
Why should you choose us ?
At Wrebb website design agency in Navi Mumbai, we develop high-performance, scalable, flexible, and fully customized websites as per your need. We intensely design and build web services and web content for our clients that are super effective at engaging the visitors and induce them into making a transaction with you. Moreover, no matter how complex or specific your requirements be, we deliver what you need within the given timeframe. Our impeccable services not only give you the ease of doing business online but they also crucially help us earn a little credibility.
With Wrebb by your side, you will be able to get a clean website, higher lead conversion, and a rich UI/UX whether you are a new business or an old one, a small startup, or a large enterprise. Know that we provide web development solutions to all. Our experienced and talented developers will give you viable and lasting web applications that will allow you to grow your business through online means. 
There are a lot of web design and development companies in the country. Needless to mention that there are a lot of such companies available in Navi Mumbai too. So, what differentiates Wrebb from any other website design agency in Navi Mumbai? What sets us apart from the rest of the web development companies in Navi Mumbai is our unbeatable services in – 
Highly skilled and professional web developers at Wrebb customize your website and develop it precisely as per your needs. We also develop personalized plug-ins and integrate other valuable features as per your business requirements.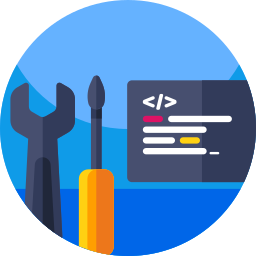 E-commerce Site Development
At Wrebb, we provide seamless E-commerce website designing, development, redevelopment, and management services on various E-commerce platforms, including Magenta, WooCommerce, and Shopify. 
Want your site to look a sure way to influence a specific target market? Wrebb's all you need. After all, different businesses do require different templates to sell. Regardless of your business domain, our designers at Wrebb design the site that best suits your business profile. 
You will have to ensure that you have a mobile app that makes it easy for your customers to reach you and do business with you so that you could stay ahead of the competition. Irrespective of the kind and platform of the app you need, our expert app developers at Wrebb Digital Solutions get it done for you in no time at all.  
Don't just wish for a good business website but get yourself exclusively customized one only with Wrebb digital solutions.