The past few years of digital development have led to the massive demand for an efficient web developer in Vashi, a well-planned locality in Navi Mumbai. With the growing number of enterprises and residents in the locality, both big and small businesses attempt to create a strong presence on the search engine through an interactive business website. Though many web developments companies have found their ways to Vashi, still finding a suitable web developer in Vashi can be a confusing job.
The establishment of Wrebb Digital Solutions has contributed to fulfilling the need for a high-quality and professional web developer in Vashi. Our web development & designing services are expanded over the Metropolitan area of Mumbai and guiding several entrepreneurs to take their businesses one step ahead.
Our goal is to establish a user-friendly website for your company and develop a reliable brand image to attract the attention of the target audience. The visitors will be influenced to perform a positive business action with our modern web solutions. Our primary work ethics include completing the project within the provided timeline while satisfying the clients' demands.
The website built by us will create a lasting impression on the clients' minds and increase the chances of generating leads. Every subtle feature of your business is looked into while planning your company's website. Not only it carries the actual image of your business, but it also boosts your enterprise's credibility.
The smooth layout, easy navigation, and appealing design of our websites offer us a better position in this competitive market. Wrebb's progressive outlook towards digitalization and its beneficial execution have a reliable web development and designing company in Vashi to enhance conversion rate and earn a considerable amount of profit.
Why Should You Appoint Wrebb Digital Solutions ?
The focus of Wrebb Digital Solutions' services revolves around clients and their needs. We keep a close interaction with our clients and respond to their demands with promptness to serve accordingly. Our employees are skilled in all the latest web solutions trends that keep your business far ahead in the competition. Our trustworthy and affordable services are bound to help you set a benchmark in the market.
Our key to achieving success as the most reputed web developer in Vashi is the tremendous toil and revolutionary ideas of our expert designers and developers.
Services Offered By Wrebb Digital Solutions
You are bound to be impressed by our particular customer-centric web designing and development services, which take your business to the next level of growth. Our expertise in the following areas helps your business put a firm hold in the marketplace.
Our web designers are dedicated to transforming your business ideas into reality. Our websites are highly functional, well-designed, and user-friendly, which gives them a high ranking in the SERPs. Therefore, with Wrebb, your business will surely reach more profitable heights with ease.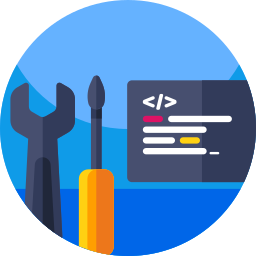 Once you hire Wrebb for the development of your E-commerce website, you don't need to take the burden of promoting and selling your products services to the doorsteps of customers. Our proficient E-commerce developers are adept in handling all the aspects of an E-commerce store for the blossoming of your online business.
We are experienced in creating customized WordPress websites with attractive and suitable themes according to your business category. We also offer you post-delivery guidance to ensure your website's appropriate functioning.
Wrebb is the new definition of a catchy and functional website that ensures better conversion, enhanced reach, and evident digital presence. So, get in touch with our team to take full advantage of digitalization in business.