Panvel, a sprawling locality in the business capital of Mumbai, has witnessed the rapid growth of small and big local businesses in the past few decades. The demand for a proficient web designer in Panvel has also doubled because of the advent of digitalization in business. Even after the establishment of many web designing agencies in Mumbai and its suburban areas, it is not easy to find the right web designer in Panvel who will understand your business needs and offer your services accordingly.
In this scenario, Wrebb Digital Solutions comes to your rescue and provides effective suggestions to develop your business on digital platforms. The entire Mumbai metropolitan area falls into the zone of our offered services. Our all-encompassing web solutions include designing, developing and maintenance of high-quality websites.
Wrebb is dedicated to building impactful, customer-friendly and pragmatic web designing and development services. The websites created by our skilled designers and developers have an affirmative effect on the visitor's mind and encourage them to purchase your products or services. s. Fulfilling the needs and demands of our clients is our first and foremost priority. We don't prefer to compromise on deadlines and the project's quality and focus on conveying your business ideas to the target audience through the engaging website we create for your business.
Being accomplished in offering result-oriented and enduring web development solutions, Wrebb has set a benchmark in the industry through its exceptional performance and professionalism. The team of professionals at Wrebb put their all efforts into every website development and develop it with creativity and uniqueness. Not only do we incorporate impressive designs on our websites, but we also ensure its uninterrupted function.  
Why Should Opt For The Services Of Wrebb Digital Solutions ?
The unique feature that distinct Wrebb Digital Solutions from other web designing agencies is its unparalleled professionalism and commitment towards work. At Wrebb, the best quality work comes at the most reasonable price. Once you hand over your business ideas to us, we take the whole charge of converting them into a beautiful reality through our website design services.
The websites made by Wrebb are bound to provide you with higher conversion rates and increasing rank in the search engine results. As an accomplished web designer in Panvel, our responsibility includes creating a responsive website for your company and expressing your brand image with its full potential. Wrebb cares about your trust, time, and promises to help you reach an enhanced number of target audiences and generate more leads.
Wrebb's Area Of Expertise
Our precise and modern web designing solutions cover all the essential aspects of web development to create top-notch business websites. The following services that the web developers of Wrebb are skilled at include-
Website Design & Development
Wrebb's well-designed and properly functional websites attract the attention of your potential customers and increases your brand's online visibility by uplifting your website's rank in the search engine results. Our developers make sure that your company website becomes the true embodiment of your business ideas.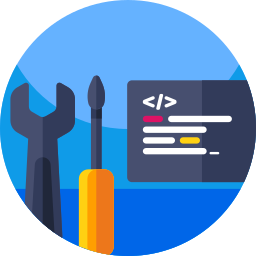 Wrebb builds highly-responsive E-Commerce websites that help customers in placing the order with ease. We even take charge of your E-Commerce store maintenance in the post-delivery phase of the website. 
Maintaining your business niche, the experienced web developers of Wrebb create personalised and theme-based websites capable of smooth functioning. Besides the neat layout and cutting-edge design, we also take care of the website's performance after delivering it.
Wrebb is your next reliable destination for modern, effective and target-driven web solutions and development. Drop a message or dial to us for giving new heights to your business with Wrebb's new-age digital solutions.