Web design company in Thane
Can't find a reliable and experienced web design company in Thane? Well, stop looking further! We are here to put an end to your enervating search for the one-stop destination for all web development services.
Thane, a gradually developing city of the Mumbai Metropolitan area, is witnessing a significant boom in industrial and commercial development. Owing to the business-suited infrastructure and location, Thane houses countless multinational companies and various business operations. Several of these businesses provide web designing and development solutions to other companies. Wrebb, a stellar web design company in Thane, offers excellent top-notch web-based solutions and services for your business in the region.

Wrebb intimately emphasizes making your website distinctively alluring for you to have a clear edge over your competitor. We intricately observe your target audience, and design your website while precisely optimizing it for good rank on a search engine. Here, at Wrebb, we help you strike that perfect first impression on your prospective consumers' minds. Not only do we design a website in a comfortable, user-friendly layout, but we also ensure that it bears the maximum functionality as well. 
Why Wrebb over any other company ?
Wrebb is not just another web design company in Thane. At Wrebb, we value our clients' needs and strictly adhere to them while designing a website for them. We analytically examine the key components that drive your prospective market and shape your website's design and theme per the same. Not only will this help your website to stand out from those of your competitors, but it will also help you establish an empathetic psychological connection with your prospective customer.
No other web design company in Thane will help you make a remarkable online presence as competently and economically as Wrebb. Moreover, we possess explicit professional expertise at promptly developing highly functional and visually appealing websites. We put supreme efforts into creating a website that keeps the visitors engaged with your brand with a high probability of potential lead generation. 
From creating a new website to maintaining and redesigning an existing one, Wrebb offers a plethora of website designing services to its customers. Here are some prominent services provided by us
Personalized web designing
At Wrebb, our priority is to study what web-based assistance your business expects from us. It enables us to have a complete overview and understanding of your target audience and target market. It enables us to incorporate the true essence of your business into the website and reflect your business's values on the screen.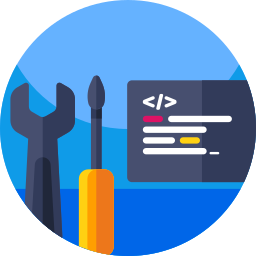 We design websites that look cool, work perfect, and engage visitors irrespective of device, OS, and screen size. We understand that only a functional and responsive website with extensive search engine optimization brings a sizable amount of visitors to your website. Eventually, you'll be able to conveniently reach the target audience with a responsive website designed by us. 
We are established and competent WooCommerce and Magento e-commerce website developers. At Wrebb, we have dedicated teams that emphasize developing and designing e-commerce websites capable of delivering an addictively captivating user experience. We aim at inducing the visitors to make a purchase on your website by providing them with an easy-to-operate and navigate interface. Make your online business more rewarding with our best-in-class customized e-commerce web services.

You aren't a 21st-century business if your company does not have a sound online presence. Wrebb will help you secure that sound online presence for your business. Our skilled web designers craft exclusively personalized, firm, and secure enterprise websites per your business's nature and target audience.
Why should you choose us?
We, at Wrebb, seek to provide the best web designing services, and we leave no stone unturned in the wake of the same. Here are the reasons why you should employ our web designing services-

 • We promptly deliver our promise.
• We invest the hard-earned experience into designing cutting-edge websites for you.
• We value the client's needs and work in accordance with it.
• We employ the best designers who are more than capable of handling any project irrespective of the brand's size and magnitude.
• We believe in serving at nominal rates.
As a Web designing company, we at Wrebb aim to make your website available to the widest range of people who matter the most to you, i.e., your target audience. Our team of professional web designers enhances your website through our services. 
So if you wish to get a beautifully designed and cost-effective website, then reach out to our web design company in Andheri. We will offer you a great website that is sure to be an attention-grabbing marketing medium.