Web design company in Andheri
Andheri, a famous locality on the western side of Mumbai, is home to many offices and multinational companies. Its business-centric location makes it a favorite for corporate entities to conduct business like web design and web development. Wrebb is one such web design company in Andheri that delivers an impeccable brand presence for your company. 
At Wrebb, we work towards the ultimate goal of making your website stand out among your competitors. This we do by providing you a search engine friendly and appealing site. All our website designs are easy to navigate and hassle-free to use.
Why Wrebb is a preferred web design company in Andheri ?
Every business today needs to have a website. But how can you make yours stand out from the competitors? Go for our web design expertise to give an excellent web presence that makes its mark on your target visitors' minds. 
We have a core competency in developing highly functional and visually aesthetic websites. Such a site will improve engagement with site visitors and help them find their information faster. As a result, they build trust with your brand and are happy to award business to you.  
We are a web design company in Andheri that designs a user-friendly interface for your targeted audience.
Our services include website maintenance and creative redesigns, and much more. Here are some of the web design services that our team at Wrebb offers to you.
The web designers at Wrebb first get a clear idea of your business and your expectations from our web design services. This knowledge about your business and target market is then replicated in our web design deliverables. Our custom web design company intricately plans and only then starts building a bespoke website for you.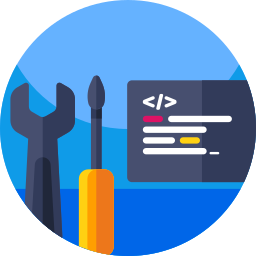 Responsive website designs
Our web design company in Andheri can provide responsive websites that look and feel consistent across any device, any screen size, and any OS. 
We know that responsive websites increase your visibility, and this, in turn, will increase your sales value. Hence, we offer affordable responsive web design for your brand.
Our web development company in Andheri has proven competencies in Magento and WooCommerce. Online shoppers find it easy to use your website and are delighted with the stellar user experience our web design provides to them. As a result, they order from your site and are happy to return to your site in the future for shopping online. 
Our expertise spans e-commerce implementation, consultation, website maintenance, solution architecture, and IT infrastructure support. Make your online retail store a lucrative venture with our custom eCommerce web development services.

You can rely on our web design company in Andheri for highly secure, scalable, and robust enterprise websites for your company. These are fully customized as per the business requirements. With such tailored solutions, our web designers help to increase your brand's engagement and conversion rate.
Why should you choose us?
Below are just a few of the reasons why you should choose us for your web designing services :

• We offer what we have promised to our clients
• We come with years of experience and design the best websites that let you stay ahead of your competitors
• We work along with the client paying attention to what they have to say. We also incorporate every change that is desired by the client at each stage
• We have the best designers. Our team can work for any business, be it a small, medium, or a large scale brand
• Our web designing services are cost-effective
As a Web designing company, we at Wrebb aim to make your website available to the widest range of people who matter the most to you, i.e., your target audience. Our team of professional web designers enhances your website through our services. 
So if you wish to get a beautifully designed and cost-effective website, then reach out to our web design company in Andheri. We will offer you a great website that is sure to be an attention-grabbing marketing medium.