Use our Magento Capabilities to capture online retail business and delight shoppers
Wrebb has competency in Magento development services. Our experts have hands-on experience in Magento 1 and 2. The powerful CMS is the preferred platform to build e-commerce websites. These custom online stores are not only rich visually but are functional too.
Magento is accomplished in offering a very user intuitive experience. However, to make optimum use of the e-commerce CMS, you need to partner with the right company for is the USP that Wrebb offers. We make use of the many features present in the platform. This way you get a flexible, SEO optimized, and scalable retail store.
At Wrebb, we offer a complete scope of Magento development services. This ranges from development to design. We also offer migration and upgrade. Additionally, you get quality and prompt maintenance, marketing, SEO optimization, and dedicated support. The best is that you get all of them at a single destination.
Our Magento developers identify your pain points to develop an exclusive and customized solution. This can be for your existing or new e-commerce store.  We offer custom themes, extensions, and customized solutions. We also offer online promotions. Our developers can provide third party integration that let you accelerate sales. This, in turn, helps you the immense potential to deliver amazing customer experience.
Want to learn more about our Magento development services? Get in touch with our experts
What services we offer in Magento development
We have a rich knowledge of Magento development. We use the latest version of Magento. This expertise powers up future-ready solutions as below –
1 - Customized Web Development
Get a B2C and B2B online store packed with custom functionality. We present Magento theme development and migration to Magento from other platforms. We are also accomplished to provide POS integration and ERP integration.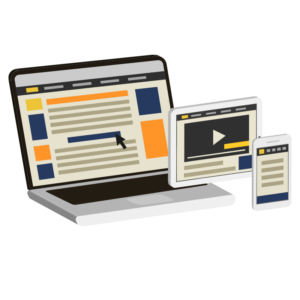 Do you wish to develop a white label Magento theme? Then you do not need to look any further than us. We offer to you Magento theme development. Our Magento website development skills offer you 100% responsive themes. It works across varied devices. The themes customize your store designs for a distinct look
3 - Extension Development
Do you wish to create an extension for Magento that can be used in your e-commerce store? Then use the Magento extension capabilities of Wrebb. We offer added features like multi-store integration, international selling, QR codes, single-step checkout, and category for bulk import/export
4 - Integrating services of payment and product shipping
The two most crucial aspects of any kind of e-commerce store are payment and shipping. This is supported by Magento. This is done by default when you use the Magento platform. However, the default version does not show you the local service provider in the list. This is where we step in. Our Magento programmer offers third party payment getaway integration. They can also set up a recurring billing setup and an e-wallet set up if you desire.
5 - Maintenance services with complete Support
Our Magento developers keep your website running at optimal levels. We offer exhaustive maintenance and checks. Hence, your customers are never even going to report about any issues with your site's performance. Our Magento developers make sure to optimize and manage your store for long term ROI. This ensures that your website has no downtime.
We assist you in building an appealing and interactive Magento website. This is filled with custom functions. It helps to facilitate your business needs.

We offer Magento consulting and an e-commerce strategy. This gives the correct direction to your business. It lets you get complete value for your investment.

Our active workflow makes sure to keep the process flexible. This allows for any changes.

We also maintain the transparency of the entire process. We share daily updates with our clients.

Our committed Magento team comes with the right skills and experience. This USP helps us comfortably execute challenging Magento projects.

We work towards offering assured quality at a very competitive price.

Get a website that delivers long term yield for every dollar invested in Magento development services from our team.

Get a 100% secure and scalable website. This helps to deliver an exemplary user experience. It lets you propel your business
WHY WREBB DIGITAL SOLUTIONS
Being a reputed website design agency in the country, we promote your online business with our specialties like:
Experienced Team

Latest Technology

On time Delivery

24*7 Customer Support

100% Mobile Responsive

Premium Quality Work

Track Record of Satisfied Clients
In addition to these, we:
We design a unique and tailor-made web design that complements your brand and your target audience persona

Focus on your services/products so that your customer finds no difficulty navigating the site.

Share snapshot of our work at every stage to make sure it meets your satisfaction.
We Have A Team Of Experienced Magento Developers. They Are Skilled At Using This Popular e-commerce Framework. This Benefit Allows You To Have A Custom-Built And Result-Oriented eCommerce Store.
Our Magento Sites Resonate With Your Business Idea And The Brand Behind It. Reach Out To Wrebb To Discuss The Magento Development Project. Be Assured Of Experienced e-commerce Web Developers To Help You Grow Your Business.